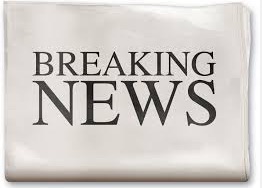 OFFICIAL PLAN REVIEW - ONGOING THROUGHOUT 2016
Our Official Plan, known as Livable Oakville, is up for review. Growth plans for places like Downtown Oakville, Bronte Village and Kerr Village will be revisited and regulations in place for stable neighbourhoods like ours will undergo scrutiny to ensure they still work for our communities. The escalating trend toward infill and the pressures it places on established neighbourhoods will be under the microscope.
Don't miss this opportunity! Take time to read and understand what's in place currently and learn what might be in place for the future. Our zoning by-laws are intended to protect our stable neighbourhoods, yet more and more builders are seeking variances to the by-laws in order to allow additional height, lot coverage and floor area, while decreasing important metrics such as side setbacks, front setbacks and rear yard setbacks.
Visit the
Official Plan review pages
within the Oakville.ca web site. Sign up for e-mail alerts. And, if you have a question about the Committee of Adjustment, our zoning by-laws for our Official Plan, please contact us.
COYOTE UPDATE - January 21, 2016
Last night, a packed house at St. Mildred's-Lightbourn School heard about coyote behaviour and what we all need to do to ensure a peaceful coexistence with wildlife in our community.
"Coyotes are part of our natural environment and they are here to stay. We all share responsibility for preventing and managing human-wildlife conflicts. Having the facts helps alleviate some of the fear and helps us to work together to create a safe environment for people and wildlife," said Cindy Toth, director of Environmental Policy for the Town of Oakville.
According to last night's presenters, which included representatives from the town, Oakville & Milton Humane Society (OMHS), Halton Regional Police Services (HRPS) and the Toronto Wildlife Centre, coyotes are not considered to be a significant risk to people. However, they are wild animals, and feeding coyotes, tolerating them on our property, and allowing pets to roam freely contribute to coyotes losing their inhibitions and fear of people.
Usually wary of humans, many coyotes are currently more visible in some residential areas as they are sick with mange. Coyotes with mange may frequent residential areas to seek easy food and warmth. Mange is not a threat to humans or pets and does not directly lead to increased aggression.
All of the speakers agreed that if embraced by the entire community, these tips can help alleviate conflicts and discourage coyotes from approaching people and private property
READ THE FULL LIST OF TIPS HERE

Commencing in the Fall of 2015, Halton Region
will be constructing a wastewater trunk main along Lakeshore Rd. from the Oakville SouthWest Wastewater Treatment Plant on Lakeshore Road West, to the Sixteen Mile Creek Bridge at Rebecca Street. During construction, lane restrictions, road closures and general disruption will occur along the route.
The pipe will be installed utilizing Microtunneling technology along the following alignment;
- Lakeshore Road from the Oakville SW Wastewater Treatment Plant to Dorval Drive
- Dorval Drive from Lakeshore Road to Rebecca Street
- Rebecca Street from Dorval Drive to Forsythe Street.
Microtunneling is a trenchless construction method used to install pipelines beneath highways, railroads, runways, harbours, rivers, and environmentally sensitive areas. The operation requires jacking and reception shafts at multiple locations which are used to install the pipe underground. The
attached letter
is being delivered to all residents along the route and you are encouraged to review it, as it outlines that disturbances such as noise, vibration and interruptions to some services may occur.
If you have questions or require additional information please contact:
Mark Bajor, C.E.T.
Project Manager
Engineering & Construction Services
Public Works Department
1151 Bronte Road
Oakville, ON L6M 3L1
Tel: 905-825-6000 ext. 7617
Cell: 905-334-8134
Fax: 905-825-0267
Toll Free: 1-866-442-5866
E-mail: mark.bajor@halton.ca